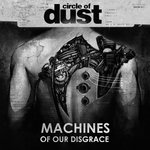 1. Circle of Dust - Machines of Our Disgrace - FiXT
So this is an album I have been waiting over a decade for and it doesn't disappoint. While I certainly enjoyed Argyle Park and then Celldweller, this feels like a monumental homecoming. 
2. Slaves on Dope - Horse - The ILS Group
A band I have never paid much attention to, this album made me instantly regret the time I have lost with them. Metallica should listen to this album.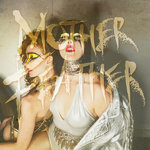 3. Mother Feather - Mother Feather - Metal Blade Records
This one came outta nowhere for me. I received it from Metal Blade and didn't think much about it. When I finally got around to reviewing it , it became an instant staple in my rotation and has stayed there all year long. 
4. Endless Mike and the Beagle Club - Saint Paul - AF Records
Rob1340 asked me to review this one and I dug the name so I agreed. The deep seeded sarcasm and irony in the lyrics was unparalleled this year and topped off with Lemonheads-ish musical  goodness. 
5. She is We - War - Concord Vanguard
Rachel Taylor of He is We fame, launches her own rocketship, cleverly reclaiming her former moniker. It's an all killer, no filler kinda of album with ElectroPop goodness and thoughtful balladry. The lost child of Duran Duran and Lights. 
Live Show of the Year: Frank Turner at Mainstage Morgantown (Morgantown, WV)
1. Glass Hammer - Valkyrie - Arion Records / Sound Resources
This is hands down the best prog rock album of 2016.  Glass Hammer continues to deliver album after album.  Their sound is reminiscent of the early to mid 70s which is the greatest era of prog.  VALKYRIE's musical mixture of Genesis, Yes and Kansas and the vocal of Susan Bogdanowic makes for a prog geek like myself dreams come true.
2. Metallica - Hardwared... To Self-Destruct - Blackened Recordings
 I really liked DEATH MAGNETIC, but I LOVE HARD WIRED… TO SELF DESTRUCT.  In my opinion this should have been what ST. ANGER was not.  This album clicks on all four cylinders.  I will admit, Metallica never ceases to amaze me in how they can keep re-inventing themselves and staying relevant.
3. Anthrax - For All Kings - Megaforce Records
With the return of Joey Belladonna for their WORSHIP MUSIC album, I never would have thought that Anthrax would have been able to top that masterpiece.  I was wrong.  FOR ALL KINGS is in my opinion definitely one of my top three Anthrax albums of all time.  It's heavy, It's melodic and it's good ole thrash metal at its best.

4. Testament - Brotherhood of the Snake - Nuclear Blast
This album is HEAVY period.  Wow, Chuck Billy sounds fantastic, and Alex Skolnick and Eric Peterson's guitar duo drives this beast like a freight train.  From the cover art to the production BROTHERHOOD OF THE SNAKE is the epitome of all things heavy metal.  

5. Opeth - Sorceress - Nuclear Blast
There is something about Opeth that is a mystery.  They are heavy metal, they are acoustic and melodic, and they are epic.  This is one band you need to hear as words cannot truly explain this anomaly called Opeth.  This is a great album that is best experienced with a good set of headphones in a dark room.
Live Show of the Year: Anthrax
1. Pity Sex - White Hot Moon - Run for Cover Records
Slick production and loud dreamy post-rock songs with both male and female vocals. This album encapsulates everything I love about pop music.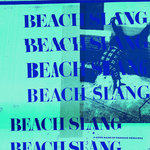 2. Beach Slang - A Loud Bash of Teenage Feelings - Polyvinyl Records Company
This has to be the most appropriate album title ever. This record is loud, it has the feels and it rages like a teenager. If you are still searching for something to fill that Schwarzenbach sized hole in your heart, this record is for you.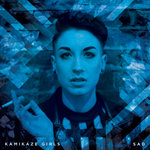 3. Kamikaze Girls - Sad - Bearded Punk Records / Wiretap Records
This ones only an EP, but every song is awesome. Everything good about the 90s distilled into a band. This Leeds based duo is the culmination of the recent grunge/shoegaze revival.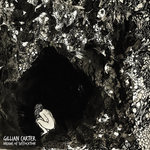 4. Gillian Carter - Dreams of Suffocation - Skeletal Lightning
Angry/beatufiul screamo/post-hardcore with awesome frantic energy blended with delicate ambient segments. It's amazing two people can make something this massive. Hardcore will never die, but you will.
5. MeanGirls - Squirm - Close Quarters Coalition
Non-binary punk rock from Texas. MeanGirls could be the kid brother of early stage Coheed and Cambria. This also wins the best packaging of the year for the screen printed blue variant of the LP.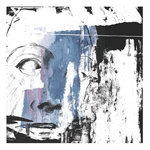 6. cllctyrslf - it started shifting - Near Mint / Sorry Girls / Girls Cartel Records
This is the album Connor Oberst should be making. Angsty post-emo full of youthful energy and exuberance. 
Live Show of the Year: Masked Intruder
1. Volbeat - Seal the Deal & Let's Boogie - Universal Music

Volbeat has improved with each release, culminating in the smooth execution and high energy that makes this album amazing.
2. Double Experience – Unsaved Progress – Colfax Rock 
Canadian power trio Double Experience mix the catchy hooks of pop punk with heavy metal power and arena rock appeal.  This was the most surprising release of the year. 
3. Anthrax - For All Kings - Megaforce Records
2016 was a good year for thrash.  Genre veterans Anthrax gave us an incredible album mixing classic, punishing metal and sing along melodies.  This is one of the best albums of the band's already distinguished career.
4. Guttermouth - Got It Made - Rude Records
Guttermouth's formula of high speed punk and lightning fast sarcasm is just as effective as ever on this EP.
5. Against Me! - Shape Shift With Me - Total Treble


Against Me! has been in a state of constant evolution since the band's inception.  This year's offering hearkens back to the late 1990s/early 2000s releases from Jade Tree Records.  High energy tracks like "333" and "Rebecca" are infectious like the plague.
Live Show of the Year: Anthrax
There are some people that just impress you from day one. Kyle McCoy of Close Quarters Coalition is just one of those people. The label, home to Mean Girls, Thisistoodifficult, Gospel & The Wolf and others is impressing with its recent run of releases. As with other interviews in this series, I had a chance to exchange a few emails with Kyle and here is the conversation. For reference I'm RF and he's KM.
http://www.closequarterscoalition.com/
RF: Can you please tell me the story of how Close Quarters Coalition came to be?
KM: Truly, Close Quarters Coalition is a happy product of contemplating my failure starting a label in my mid-teens (about 8-9 years back). I only had naive optimism to work with, back then. I might as well have burnt money releasing vinyl for a couple bands that deserved a more capable label. After tapping my funds on those releases, that label pittered out with a few cassette and CDR releases for friends in local bands. 
As an adult, I realized the learning opportunity in that failure. In those hundreds of wrong turns, I must've taken a few dozen right ones, and Close Quarters Coalition became a proving ground to show that my experience and mistakes made me a better person. So far, everything has gone incredibly well. Readers can't see this, but I'm viciously knocking on wood, right now.
Officially, Close Quarter Coalition began on July 7, 2014. Between July 1st and 7th, I got engaged, started CQC, was hired for my first well-paying job, and moved away from my hometown Corpus Christi to Houston, TX. That week was something else.
RF: That's a crazy week. How did you juggle all of that?
KM: Pounds and pounds of help from my family and fiancee Melody, that's how! I lost my mind a few times, but they'd help me find it before it got scuffed. I could get through anything with them by my side.
RF: If you could go back and give advice to your teenage self, what would that advice be?
KM: PRACTICE. GOOD. MENTAL. CARE. Though the general tone has improved, seeking psychiatric help is often demonized. That's just no good. I was uncomfortable asking to see a psychiatrist for my anxiety and depression, myself, but when I finally reached proper help, my quality of living drastically improved.
I'd also drill into my young brain the importance of being confident in who you are while realizing that we're all human. In high school, I was a little ashamed of how young I was to be working with bands that I idolized. I tried to downplay my age and make it seem like I knew what I was doing even when I was pissing in the dark, which only complicated things. Let's face it, does anyone ever really know what they're doing? 
So when bands would behave in normal, human ways regarding explainable hiccups, maybe a delay at the pressing plant or an issue in the test pressing, I'd get nervous and sick when answering. These people were supposed to be who I aspired to be, and I folded under the pressure of them being upset. Recognizing that humanity is a series triumphs and mistakes, then accepting my own and others' ups and downs, would've changed young me.
RF: What is your current roster and how did you come up these bands?
KM: This year, we've released Thisistoodifficult's self-titled EP, Gospel & The Wolf's "Winter Tour Demos", and MeanGirls' "Demo 2015". 
MeanGirls is the easiest to explain—my sister plays in the band. There's nepotism for you! I accept it. That being said, I'm good friends with their singer Raine and am trying to visit Austin more to get to know Tommy and Karsten. Genuinely, they're all lovely. Their new album, "Squirm", is unapologetically one of the best things I've ever heard.
Gospel & The Wolf is my friend Rey's solo project. Rey has constantly saved me from touring SNAFUs through his work in Ground Floor Booking. He's a great listen for fans of Elliot Smith.
Thisistoodifficult is a band I'd heard about through my love affair with the Laredo music scene. To any band touring Texas, GO TO LAREDO. I've never felt more welcomed than at a long table in Taco Palenque after a show at The Dugout.
We'll also be releasing Retirement Home's "Modern Planet" and Paperback's "Nervous Energy", later this year. Retirement Home is a new band from my good friend Landon, and Paperback sent a cold e-mail submission that quickly caught my attention. I hope we get more submissions that catch me like they did.
I won't bore you too much with my band BLMNSCNT, suffice to say we'll be releasing a split with the great Crystal Lake TX sometime in the spring.
RF: Are you tempted to release BLMNSCNT's music on another label or do you like the thought of having complete control over your own releases?
KM: I have a love-hate relationship with self-releasing our albums. On one hand, I enjoy the level of reward that comes with doing everything from start to finish. On the other hand, releasing my own band on my own label feels like I'm putting myself in a vacuum.
If I ever were to release through someone else, I'd love to work with Ronald Records, Funeral Sounds, or Ozona Records. Jonathan, Mark, and Josh (respectively) have helped me get CQC off the ground, either by providing guidance or just being role models. They're also all incredibly nice, hard-working people.
RF: You sell cassette players in your webstore, how important is it to you to be able to make physical music accessible to as many people as you can?
KM: Accessibility is incredibly important! I'll admit that, at first, cassettes were less a choice for accessibility and more a pandering to my nostalgia. The first albums I owned were The Offspring's "Americana" and a random Cypress Hill album from an FYE grab bin, both on cassette. I was a pretty cool kid. 
The players in the CQC webstore were my way of making that nostalgic joy available to everyone. We also distribute to Spotify, iTunes, Google, Amazon, and Bandcamp at little to no charge for those uninterested in cassette. For those that are on the fence about cassette culture, though, check out my long hand love letter for cassettes, titled "Why The %#&S Cassettes?" on our blog! 
RF: What is your dream for Close Quarters Coalition? When would you feel like you 'made it'?
KM: I sometimes lurk those "name your favorite label" threads that pop up in music forums, crossing my fingers to read our name. I'm only half-joking… possibly only quarter-joking. Someone, please, just post our name. I know it's a long one, but it'll make me happy.
Really, though, my dream is to continue to grow with all of our bands. We don't have any multi-album contracts (or any contracts, for that matter), so when a band decides to work with us on another release, I get a teary-eyed, lump-in-my-throat sort of proud. It's a huge bond to have people trust that we won't drop their brain child. It's nice to stick together.
RF: This series is called Labels We Love, so you've got that going for you here. What made you decide to work without contracts?
KM: Really, I just love the freedom and comfort of handshakes and spoken agreements. We're here to help musicians get to where they want to be, and contracts might block them from growing the way they want to. I want people to feel like we're lifting them up, not holding them on a leash.
RF: Do you find that most bands you release are because you pursue them or do they come to you?
KM: I'd say it's 70/30. Most bands we work with are people we've met on tour or learned about from friends. I listen to every submission we get, though, and I always try to respond quickly. I'd like to even out the ratio, so if you know anyone that wants to work with a little label, tell them about how cool I am.
RF:  What is the thing about Close Quarters Coalition that makes it important to you?
KM: A friend and sort of mentor of mine recently sent me a picture of his daughter's new laptop. She'd saved a Close Quarters Coalition sticker from a show that BLMNSCNT played and put it on her laptop cover. I'm told she also listens to our tapes that her dad bought for her. 
I sent Maizy a big care package from the label to show how much that means to me. Close Quarters Coalition is the most important to me when it can introduce music and art to people newly discovering it.
RF: That's a really cool story. What labels do you see as mentors/inspiration?
KM: Some of the first labels to inspire me were Run For Cover, Bridge 9, and Panic Records. All were powerhouses for punk and hardcore releases when I grew up.  Run For Cover and Bridge 9 are still churning out great work, though I'm pretty sure that Panic is just a distro, now. I remember one time when Bridge 9 sent a handwritten note and a Dum-Dum with my order. It was blue raspberry. They really know how to treat people.
I've also found great friends and inspiration in the aforementioned Mark from Funeral Sounds, Josh from Ozona Records, and Jonathan from Ronald Records. The list goes on, but those guys are the best and their work is top notch.
RF: It seems like there's a really cool community amongst the folks who run record labels. Are there any labels that you've been able to help get started up or anyone else you want to mention?
KM: The independent label community, or at least a big portion of it, is very tight knit. I've gotten to make friends with great folks from Out Of Breath Records, Sunday Drive Records, Heads Up Records, Funeral Sounds, Ronald Records, Broken World Media, Z Tapes, Girls Cartel Records, Lauren Records, Z Tapes, Broken World Media, Texas Is Funny Records… the list goes on for days. We work together to try to make each others' labels better. I've gotten some great tips from them, and I hope that they think I've contributed good advice, as well. Our interactions are entirely about camaraderie over competition, which is really beautiful.
RF: You've got some really cool brand merchandise in your label store and earlier you mentioned working a decent paying job. Do you think that indie labels should value their brands as much as larger corporations?
KM: I'm all about developing a unified, quality brand. It's a struggle to generate steady, frequent, quality content with a small team, but we're doing our darnedest to make it happen. I also think there's a nuance that goes into indie branding that might not be as important to larger brands. Every bit of CQC's work is deeply connected with me and the people that work with me. We're really poured in, and I think that's true of any indie label.
RF: If you could sign any band out there, who would you sign?
KM: I hear that Bear Vs Shark might reunite. Mark Paffi, make my dreams come true and release a record with me!
RF: For the right artist, would you throw to whole bank at them or would you rather avoid the expensive name to continue to work with a 'smaller' family of bands?
KM: I'll always work with new bands. Watching someone's music grow into itself is almost as good as coffee to me, and I don't say that lightly. That being said, my credit line is open and ready to take exciting risks! 
RF: How can people find out more about Close Quarters Coalition?
KM: We have a website (www.closequarterscoalition.com), Facebook (facebook.com/closequarterscoalition), Tumblr (closequarterscoalition.tumblr.com), Instagram (@cqcoalition), and Twitter (@cqcoalition) that get updated frequently. If you're interested in submitting, you can e-mail This email address is being protected from spambots. You need JavaScript enabled to view it.. Otherwise, feel free to e-mail me at This email address is being protected from spambots. You need JavaScript enabled to view it.. I'm always excited to talk to new people. Just don't ask me about my fifteenth birthday party unless you're ready for a pretty weird, kind of sad, definitely comedic story.
RF: Go on…
KM: Maybe one day we'll hang out for a while, and I'll let you in on this edge-of-your-seat story! I've got tons of stories saved up for hangouts. Until then, I'm clinging to this great air of mystery I just cultivated.