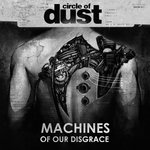 1. Circle of Dust - Machines of Our Disgrace - FiXT
So this is an album I have been waiting over a decade for and it doesn't disappoint. While I certainly enjoyed Argyle Park and then Celldweller, this feels like a monumental homecoming. 
2. Slaves on Dope - Horse - The ILS Group
A band I have never paid much attention to, this album made me instantly regret the time I have lost with them. Metallica should listen to this album.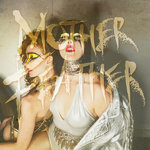 3. Mother Feather - Mother Feather - Metal Blade Records
This one came outta nowhere for me. I received it from Metal Blade and didn't think much about it. When I finally got around to reviewing it , it became an instant staple in my rotation and has stayed there all year long. 
4. Endless Mike and the Beagle Club - Saint Paul - AF Records
Rob1340 asked me to review this one and I dug the name so I agreed. The deep seeded sarcasm and irony in the lyrics was unparalleled this year and topped off with Lemonheads-ish musical  goodness. 
5. She is We - War - Concord Vanguard
Rachel Taylor of He is We fame, launches her own rocketship, cleverly reclaiming her former moniker. It's an all killer, no filler kinda of album with ElectroPop goodness and thoughtful balladry. The lost child of Duran Duran and Lights. 
Live Show of the Year: Frank Turner at Mainstage Morgantown (Morgantown, WV)